Archive for July 2015
Two days ago, Greek voters said "No" to the term of EU bailout in a national referendum. Yesterday, the Shanghai Stock Index fell another 5.9%. Cumulatively, the index has fallen 30+% since reaching its peak in June 12. Which of these two events will likely be the black swan that rocks the US market.
I don't think it will be Greece. The Greek economy is a mere 1.7% of the total EU. It's basically a rounding error. When the first act of this Greek drama was played in 2011, the US market promptly dropped 19%. That was a wealth destruction ten times the size of the entire Greek economy. This just shows the fear of a disaster can be much worse than than disaster itself. Now that we are in the third act of this Greek drama, global markets are more or less immune to it.
China is an entirely different matter, and it has a potential to become a black swan … Read the rest of this entry »
If you are a client of mine, you would have received a snail mail newsletter from me about two weeks ago that does not look quite right: The letter may look like it was folded clumsily, there might even be some water stains on the letter, the stamp may not be placed squarely on the upper left corner of the envelop. I let these unprofessional newsletters go out, because they were stuffed by my two sons: one six year old, the other mere three.
I want to teach them a lesson about money, so I promised I would pay them once they get the job done. The two boys were super excited since this was the first time they made money. The older one listened very intently as I instructed him what do. What impressed me is that he then created a work process and splited the tasks between himself and his younger brother. He also made himself a little manager by making sure the younger brother follow his process.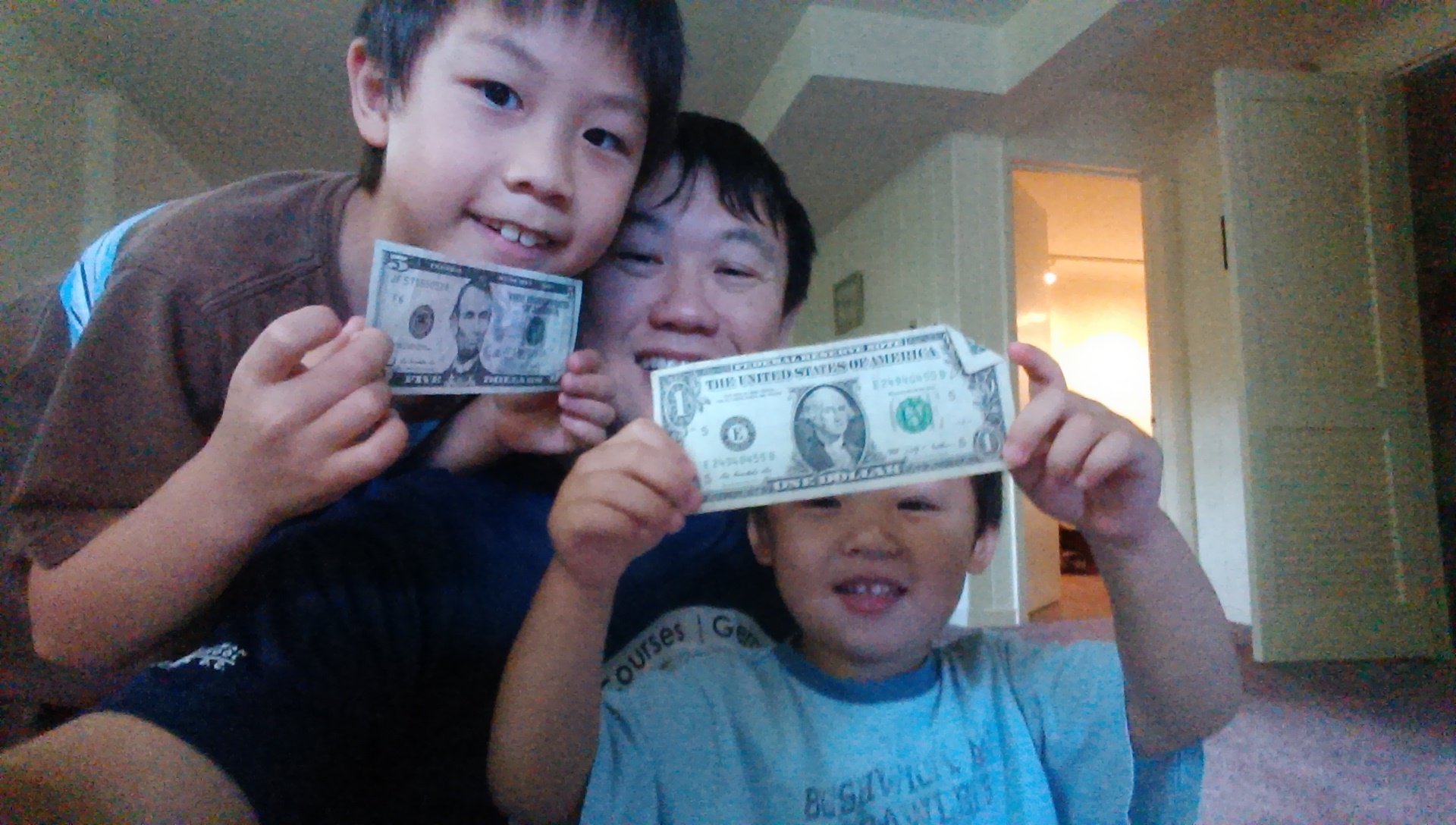 After the job was done, I gave the older one a $5 bill and younger one a $1 bill. The older one immediately tried to figure how long it would take for him to afford his own iPad. The younger one apparently did not know the difference between $5 and $1 and he was just happy he was getting as much as his older brother.