If you are a client of mine, you would have received a snail mail newsletter from me about two weeks ago that does not look quite right: The letter may look like it was folded clumsily, there might even be some water stains on the letter, the stamp may not be placed squarely on the upper left corner of the envelop. I let these unprofessional newsletters go out, because they were stuffed by my two sons: one six year old, the other mere three.
I want to teach them a lesson about money, so I promised I would pay them once they get the job done. The two boys were super excited since this was the first time they made money. The older one listened very intently as I instructed him what do. What impressed me is that he then created a work process and splited the tasks between himself and his younger brother. He also made himself a little manager by making sure the younger brother follow his process.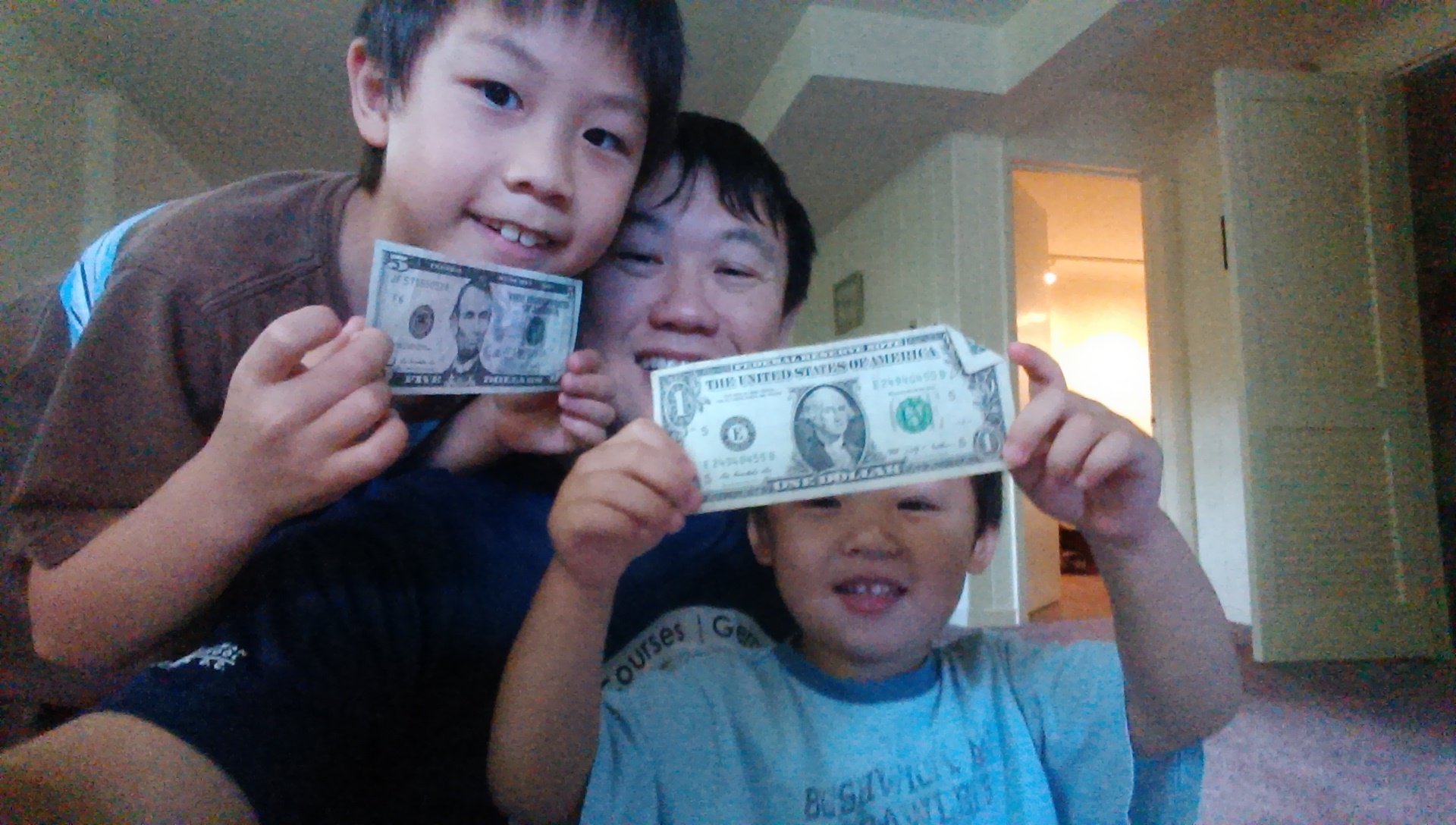 After the job was done, I gave the older one a $5 bill and younger one a $1 bill. The older one immediately tried to figure how long it would take for him to afford his own iPad. The younger one apparently did not know the difference between $5 and $1 and he was just happy he was getting as much as his older brother.
The first lesson I want my kids to learn is money does not fall from sky, it takes hard work. I think the lesson goes down well since the older one now keeps asking if there is anything he can help me afterward.
I don't want the lesson to stop there. The opportunity arrised when his school was holding a fundraiser for Nepal. I told the older one, the earthquake in Nepal had caused many kids to lost their parents, now they were going hungry since their parents were not there to take care of them. How much of the $5 you were willing to give to those Nepalese kids so they won't go hungry?
I was so proud he was willing to give away all $5. I seized on the moment to affirm his decision: "whatever you give, it will come back to you ten times over."
To that he said: "Daddy, does that mean you are going to give me $50 now?"
Little smart ass! Nevertheless, I really enjoy the time I spent with them teaching them about money. If there is one thing I learn, it is that I can find creative ways to spend more time with my kids.
Schedule a Discovery review with me, or get my white paper for free: The Informed Investor: 5 Key Concepts for Financial Success.